FILMPRODUKTION

turanskyj&ahlrichs***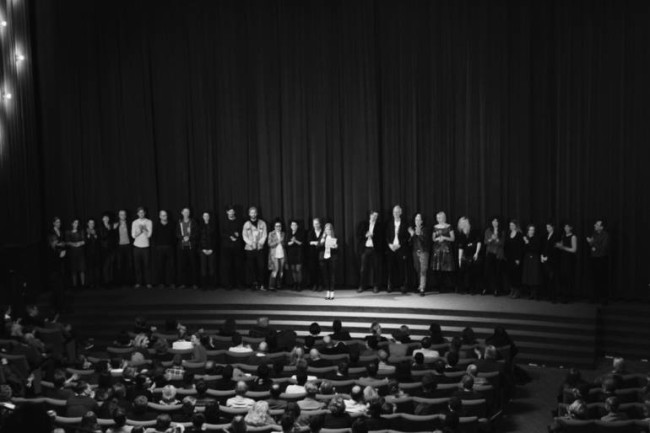 turanskyj&ahlrichs*** Filmproduktion GbR (Partnership under the Civil Code) was founded in 2008. We aim to develop challenging, high quality film/media products, which critically examine the real world. We strive to strengthen independent art house cinema, and to break down conventional borders between fiction, essay, and documentary. We work not just with professional actors, but also with amateurs, dancers and other performing arts protagonists, or people in general, whom we find interesting and who might cut an interesting figure in front of the camera. That's the sort of diversity we're interested in. We have built up an excellent and reliable pool of production staff personnel; actors and actresses, set dressers, musicians, technicians etc.
turanskyj&ahlrichs*** have successfully produced  Tatjana Turanskyj's fiction film essay EINE FLEXIBLE FRAU – The Drifter on a very limited budget. The film had successful runs at 15 international festivals, such as Berlinale, Gothenburg and Cannes, and was nominated for a number of awards (Teddy Award for Queer Cinema; Debuter, German Independence)  and won the "Nuovi Sguardi" Award in Milan 2011. THE DRIFTER is distributed by Filmgalerie451, and had a successful nation-wide cinema run in 2011. It continues to attract audiences in arts exhibition contexts, specialist symposiums, and in political debate. TOP GIRL or la déformation professionelle, with Julia Hummer in the lead, is turanskyj&ahlrichs*** second production and also makes up part two of Ms Turanskyj's women and work trilogy. The film will have its premiere at the 64th Berlin Film Festival Berlinale, in the Forum of International Young Cinema section.
In 2015 turanskyj&ahlrichs produced the essay film "Disorientation isn´t a crime" together with Marita Neher and Tatjana Turanskyj as a Team. The film was shot in Greece and is premiered at the 2. BERLIN CRITIC´S WEEK 2016.
We currently have two more films in various stages of production: